Classic Cars
There is something unbeatable about a 1972 Chevrolet Corvette or Impala. We remember a time when cars were made of metal, not fiberglass, and lasted longer than eight short years. We appreciate classic cars that thrive, cars to be proud of, not headaches or clunkers. Our cars are older vehicles that have grown more valuable with time, instead of falling to rust. Here at Roberts Corvette and Classics, we pride ourselves in our selection and services. Come check us out if you have need of any of the following: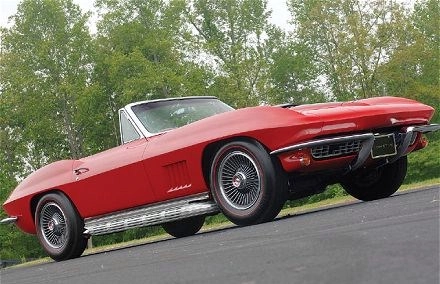 Corvettes
The quintessential classic car, bold, beautiful and durable. Our showroom has many different corvettes for customers and enthusiasts.
Classic Car Repair
Don't let any mechanic take care of your baby, we understand these cars and their specific needs. Let our skilled technicians solve your issues with care.
Classic Car Detailing
Whether for a car show or just a Sunday drive in July, let us make your car shine. We will bring that interior to life!
Classic Car Restoration
Sometimes you find a gem hidden amongst the rubble, but first it may need some dusting off. Bring your new purchase in and we will bring your classic into the world.
Roberts Corvettes and Classics