The Team
Here at Roberts Corvettes and Classics you will find qualified and knowledgeable technicians and corvette enthusiasts. Our doors are open to anyone seeking ownership and knowledge of classic cars. We will do whatever we can to satisfy you in your quest for classic car ownership. We are owned and operated by father and son, Tim and Jim.
Tim has been working on corvettes and classic cars since 1982 and specializes 1980 models and later
Jim, the father, has been working on corvettes and classics cars for over fifty years and specializes in pre 1980 models
Jim and Tim have over 84 years of combined experience working on classic cars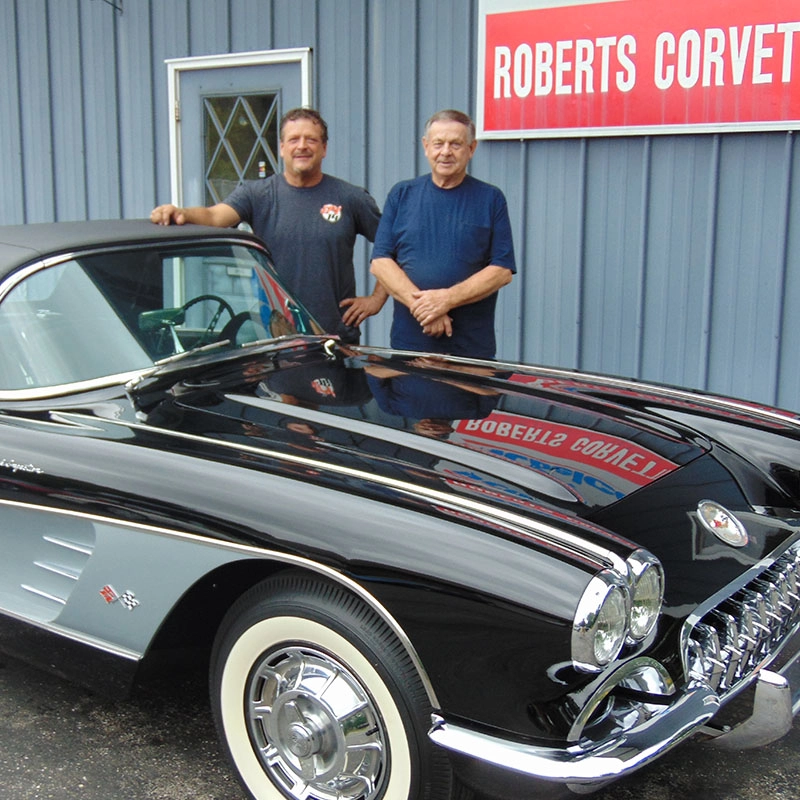 Keeping it Classic
Together we have been working our magic on classic cars of many makes and models. Our passion is restoration and preservation of these beautiful vehicles. We have been an established business since 1982, with experience from as early as the 1960s! You won't find anyone with more knowledge and passion about corvettes than this father and son team. We are a Michigan certified family owned business and a part of the National Corvette Restorer's Society and Corvette America, so you know you can count on us.
Roberts Corvettes and Classics